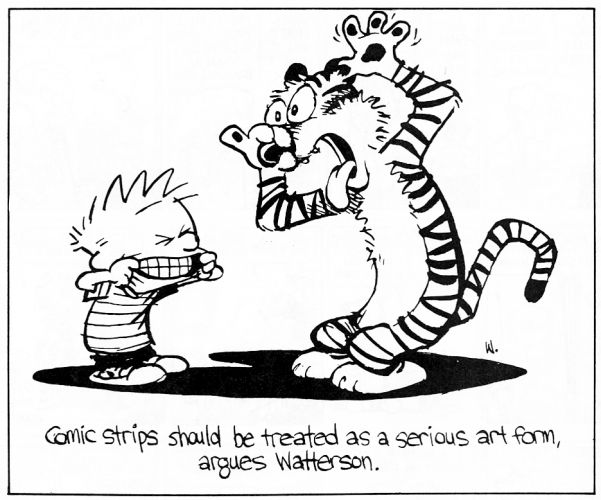 Who isn't a fan of Bill Watterson's work? This site is regularly updated and chock full of Watterson goodness:
interviews, cartoons he did while attending
Kenyon College, Calvin & Hobbes "bootlegs,"
a few political cartoons (circa 1981), Calvin & Hobbes sketches (some are (obvious) fakes), fan art and so much more! Thanks to the Daily Cartoonist blog for the link!